Finally started on a MG kit. Basically trying to update the Gouf custom to the Version 2.0 standard. I have been reluctant to do this because the effort it takes to structurally modify a Zaku 2.0 frame. Thanks to Clem for letting me butcher his Zaku. After a weekend, I finally figure out a way to attache the two sides of the Gouf chest block to the frame.
(1) I first trim the opening to the shoulder joint on Gouf's chest block to the same size as the opening on Zaku's.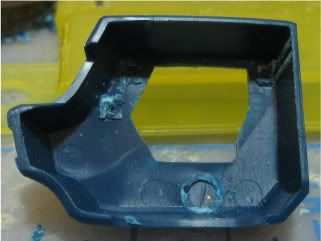 (2) I then cut the two sides of Zaku's chest block so it will fit into the Gouf's chest block. Three holes are drilled through both pieces. They are then connected by gluing styrene rods through the holes.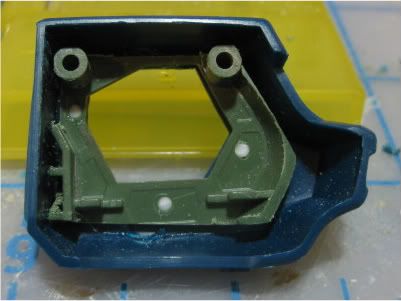 (3) The shoulder connector of Zaku 2.0 are separated from the chest block. I then drill two holes through the shoulder connector piece and the chest block.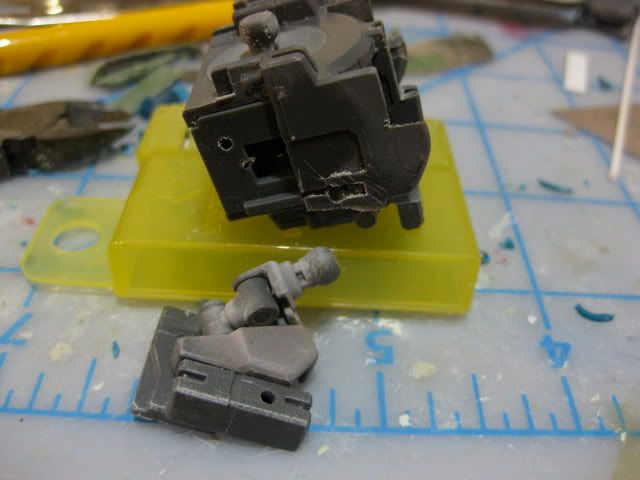 (4) The reason to do this is the side of Gouf's chest block is deeper than the Zaku's, so I need to extend the internal frame as well. This is done by first gluing short metal pin through the two holes on the connector piece. The connector piece is then attached without glue to the side of the chest through the Zaku's piece in step (2). The entire assembly is then connected to the chest block with the metal pin inserted through the holes I drilled in step (3). I then glue the metal pin to the inside of the chest block by Zappa Gap. Once the glue dry, the shoulder connector is effectively rejoined to the original chest block, with a gap which can be filled with SGT or epoxy putty.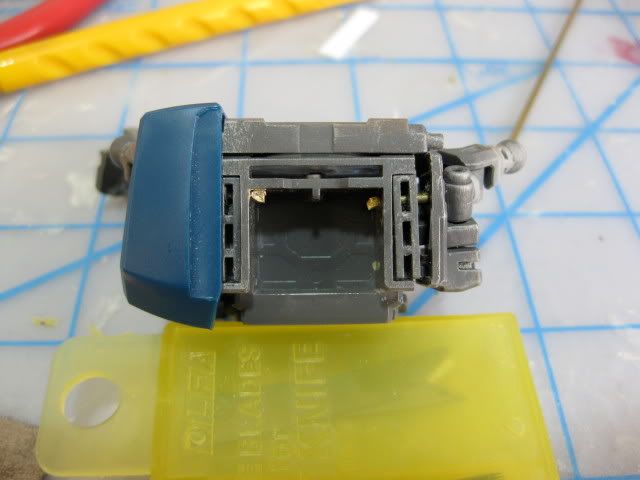 This is probably by far the most back door way I have done to mod a kit, mainly due to the ABS. I see much of this in the near future.